Regulating digital marketing of alcohol: challenges and opportunities
Discussion by Jeff Chester at the Global Alcohol Policy Alliance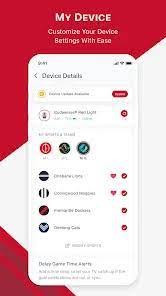 Alcohol Marketers are now big data companies.  They are also commercial surveillance marketing enterprises, which is how data driven digital marketing is increasingly described by regulators and critics.  Like many other global industries, alcohol marketing uses an ever expanding set of diverse and sophisticated online and offline techniques designed to identify and deeply influence its target audiences.  Alcoholic beverage companies have broadly adopted the business model and tactics perfected by Google, Meta/Facebook, and Amazon. This includes "omnichannel" marketing operations that identify a single person and follow them on their various devices, such as gaming, mobile, and streaming.   The alcoholic beverage industry engages in cutting edge digital marketing campaigns throughout the world.  
However, the use of contemporary marketing techniques for alcoholic beverages enables us to use various regulatory and other legal tools to protect public health and the public at large.  That includes pursuing various privacy complaints, across state, national or regional data protection regulators (as well as class actions where possible); developing related complaints for consumer protection regulators on the kinds of unfair advertising practices that embody digital marketing, such as the use of neuromarketing to influence subconscious and emotional processes; the reliance on "immersive" ad applications involving virtual and augmented reality (such as metaverse), whose effects also impact non rational processes; the role of influencers used to penetrate youth culture to promote the brand; and, on the data practices itself, the widespread adoption of machine learning and Artificial Intelligence systems to generate predictive and personalized marketing plans on individuals, groups and communities.  Another critical aspect of data marketing, as we know, is the gathering and use of a host of data on people—their race, ethnicity, income, health concerns, geolocation, etc., that when assembled in today's real-time online marketing machine are used to reach us with a highly informed assessment of who we are and what we do.  In addition to regulation and judicial recourse, there are also the public shaming aspects that can be generated through the news media and other informational campaigns.
I will summarize several of the troubling practices of the alcohol marketing industry today that could form the basis for potential regulatory interventions.
The use of Big Data operations:  As leading advertisers, alcoholic beverage companies already hold a vast—and growing—array of data on their customers and targets.  For example, AB InBev relies on [quote] 1000 different data sources and has more than 70.1 million unique customer records [unquote].  Its data sources include information gathered thru mobile devices, social media, and ecommerce, among others.   AB InBev has invested in the latest technologies to consolidate, manage and make actionable this information, including Data Management Platforms (DMPs—which integrate and analyze diverse data points) that help identify and target an individual.  Through state-of-the-art online campaigns, companies like ABInBev  collect huge amounts of key data.  For example, the company created a platform in Columbia not long ago—[quote] "a central online store where customers could share their location and place their order which was then sent via Whatsapp to their local grocer to be fulfilled…it digitized every (convenience) store, in every corner, in every block, in every neighborhood and connected them" [unquote] to its online store. 

Pervasive Surveillance on social media used for insight generation.  Alcohol companies deploy abundant "social listening" strategies that use sentiment mining, AI-driven computer vision and other tools to understand what is being said, by who and where, about the brand or topics that can be better leveraged for marketing; for example, to help pinpoint who are the most influential or useful voices to reach out to.   Much of this work is conducted 24/7 with real-time capabilities to take advantage of what is identified.  

E-commerce: Online is increasingly an environment that seamlessly merges content, sales, marketing, and payment.  Alcoholic beverage companies are taking advantage of the powerful data driven promotion engines that operate these online sales channels, to make sure you see its product, place it in the shopping cart, and buy it.  Leading grocery and retail companies have also established their own highly developed online marketing operations that work with alcoholic beverages and other brands to showcase them on their e-commerce and online marketing sites; another source of privacy concern, as data sets merge].

The use of neuroscience and other emotional technologies. Used to identify how to trigger non-rational responses to marketing, including measuring the emotional intensity of an ad as well as assessing how well a person's memory encodes that message.  Alcohol companies (and many others) hook subjects up to EEGs and other similar tech to map their brainwaves responses to ads and content. Then an ad or message is honed and deployed.  These tools are also used "in flight" [during a running ad campaign] to correct errors and fine-tune their impact.

Repositioning themselves as providers of economic opportunity and social good.  A recent trend by alcohol marketers is to position itself as generating economic opportunity for small businesses, as a strategy to deepen its connections for data.  For example, in Brazil last year during Carnival, one alcoholic beverages company used emails, push notifications, text messaging, an app, ecommerce platform, personalized QR codes and social media to support nearly 11,000 street vendors working out of their homes that ended up selling 200,000 of the brand's products.  It established a critical digital link between the vendors, the alcohol brand, and its customers. 

Providers of technology:  This is especially true with branded alcoholic beverage company mobile apps, which are a key source of data gathering, monitoring of consumer behaviors (inc. geolocation), enrollment in loyalty programs and becomes an immediate influence and marketing channel. These apps are aksi used for sales and payments, creating another highly valuable data source.

Penetrating further into the community.  Mobile and other digital marketing tech enables highly targeted, geo-aware, campaigns.  For example, in South Africa one brand—as part of a wider social media effort—used what's known as DOOH—giving away software while encouraging its targets to [quote] create a personalized shout out to someone special and then select a digital billboard at a specific location for their message to be displayed on. [unquote]. 

Finally, creating impressive online experiences—such as music events to connect to youth.  In China, Jagermeister, who knew it was loosing its youth demographic, created [quote] "two days-worth of performance lineups and subculture experiences" [unquote] with livestreaming music and other ways to engage and interact with its young audience.  This event claimed to reach 200m impressions.  There are many more examples of such experiential virtual campaigns by alcoholic beverages companies.
Policy Options:
This is an optimum time to seek safeguards regarding the marketing of alcoholic beverages, to both underage consumers as well as address public health concerns overall on adult consumption.  Concern over the loss of privacy and autonomy, as well as its impact on youth development and health, is fueling greater interest by policymakers to regulate digital marketing. For example, here in the U.S. we have a new proposed rulemaking on surveillance marketing by the Federal Trade Commission, which offers multiple opportunities for the public health community to call for safeguards.    In the EU, there is the GDPR, Digital Services Act and other consumer legislation at the national and EU level that can be consideed.  The UK's privacy commissioner has begun to enforce its new "Design Code" that governs how the online industry interacts with children and adolescents.  There are data protection commissioners in many countries, as well as varying laws, that should be assessed.   To advance these opportunities, public health advocates will likely find support from the global community of public interest privacy and consumer protection NGOs and scholars, who could be enlisted to identify the potential remedies and develop the appropriate regulatory complaints.   
The WHO, of course, is in the forefront of documenting many of the practices we've discussed, including its recent work on digital marketing on unhealthy foods and beverages, breast milk substitutes, and alcohol marketing.  As these reports show, and as this conference reflects, the significant advances by these producers and marketers into the digital sphere, which operates now as such a key force in our lives, should be challenged.  Limits and expectations for this industry should be set, along with ongoing research into the effects of such marketing as well as analyzing its marketing operations. 
With timely action, we might be able to set a healthier course for the role that alcoholic beverages can play in our societies.  Thank you.