FTC Facebook decision must go beyond Cambridge Analytica--that's just was the tipping point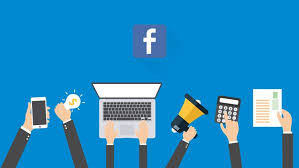 For years, consumer and privacy advocates attempted to get the Federal Trade Commission to act responsibly when it came to ensuring that the digital giants treated the public fairly, including their privacy. Since the mid-1990's, when I first started working to press the commission to be more responsive to the threats to autonomy and fairness triggered by the unrelenting and stealth gathering of all of our personal information (often working with EPIC), I was confronted by an agency which was so cautious, it blinded itself to the problems. The agency has never been able to address the role that digital marketing plays, for example, in manipulating people, helping it collect even more data on individuals. It refused to stop or curtail "Big Data" connected mergers or acquisitions, even though these deals further eroded our privacy. Overall, regardless of political party, the FTC has too often been timid, fearful, weak-kneed to industry, uninformed. Indeed, I believe that the massive global erosion of privacy and the growth of universal commercial surveillance is due, in large part, to the failure of the FTC to stop Google, Facebook and others from constantly expanding how they are able to get control over our personal details and use it anyway they desire. The FTC is an un-indicted conspirator in any privacy case. Cambridge Analytica was merely emblematic of the way the digital data marketing industry operates daily throughout the world. It wasn't an aberration, and there were and are many more like it.
During the nearly 25 years I worked to pressure the FTC to do "the right thing," I and my many colleagues attempted to be a voice of information, conscience, political pressure. It helped no doubt. But I don't think we can save the agency at this point. We need a new digital watchdog that is set up from the get go with a clear mission to protect and empower the public—including ensuring their civil rights.
Here's a memo, btw, we sent to Jim Kohm and other FTC officials working on the Facebook consent decree in 2013. We also organized a briefing for them; sent them trade stories, documenting the many ways we believe Facebook was violating its 2011 agreement. We gave them similar information on Google and its own consent decree failings. The FTC staff didn't see the problem. We can discuss why at some point, but I gather it's because they don't really want to tackle the forces that shape contemporary digital marketing. This is a sad story of the consumer agency that has a "don't ask, don't tell me" attitude when it comes to the powerful companies shaping our digital lives.