Press Statement regarding today's FTC Notice of Proposed Rulemaking Regarding the Commercial Surveillance and Data Security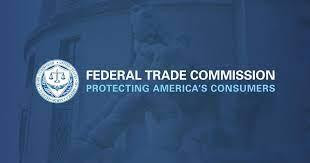 Press Statement regarding today's FTC Notice(link is external) of Proposed Rulemaking Regarding the Commercial Surveillance and Data Security
Katharina Kopp, Deputy Director, Center for Digital Democracy:
Today, the Federal Trade Commission issued its long overdue advanced notice of proposed rulemaking (ANPRM) regarding a trade regulation rule on commercial surveillance and data security. The ANPRM aims to address the prevalent and increasingly unavoidable harms of commercial surveillance. Civil society groups including civil rights groups, privacy and digital rights and children's advocates had previously called on the commission to initiate this trade regulation rule to address the decades long failings of the commission to reign in predatory corporate practices online. CDD had called on the commission repeatedly over the last two decades to address the out-of-control surveillance advertising apparatus that is the root cause of increasingly unfair, manipulative, and discriminatory practices harming children, teens, and adults and which have a particularly negative impact on equal opportunity and equity.
The Center for Digital Democracy welcomes this important initial step by the commission and looks forward to working with the FTC. CDD urges the commission to move forward expeditiously with the rule making and to ensure fair participation of stakeholders, particularly those that are disproportionately harmed by commercial surveillance.