Surveillance Marketing Industry Claims Future of an "Open Internet" Requires Massive Data Gathering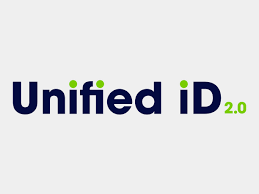 The Trade Desk is a leading (link is external) AdTech company, providing data-driven digital advertising services (link is external) to major brands and agencies. It is also playing an outsized role responding to the initiative led by Google (link is external) to create new, allegedly "privacy-friendly" approaches to ad targeting, which include ending the use of what are called "third-party" cookies. These cookies enable the identification and tracking of individuals, and have been an essential building block for surveillance advertising since the dawn (link is external) of the commercial Internet. As we explained in a previous post about the so-called race to "end" the use of cookies, the online marketing industry is engaged in a full-throated effort to redefine how our privacy is conceptualized and privately governed. Pressure from regulators (such as the EU's GDPR) and growing concerns about privacy from consumers are among the reasons why this is happening now. But the real motivation, in my view, is that the most powerful online ad companies and global brands (such as Google, Amazon and the Trade Desk) don't need these antiquated cookies anymore. They have so much of our information that they collect directly, and also available from countless partners (such as global brands). Additionally, they now have many new ways to determine who we are—our "identity"—including through the use of AI, machine learning and data clouds (link is external).
"Unified ID 2.0" is what The Trade Desk calls its approach to harvesting our identity information for advertising. Like Google, they claim to be respectful of data protection principles. Some of the most powerful companies in the U.S. are supporting the Unified ID standard, including Walmart, Washington Post, P&G, Comcast, CBS, Home Depot, Oracle, and Nielsen. But more than our privacy is at stake as data marketing giants fight over how best to reap the financial rewards (link is external) of what is predicted eventually to become a trillion dollar global ad marketplace. This debate is increasingly focused on the very future of the Internet itself, including how it is structured and governed.
Only by ensuring that advertisers can continue to successfully operate powerful data-gathering and ad-targeting systems, argues Trade Desk CEO Jeff Green, can the "Open (link is external) Internet" be preserved. His argument, of course, is a digital déjà vu version of what media moguls have said in the U.S. dating back to commercial radio in the 1930's. Only with a full-blown, ad-supported (and regulation-free) electronic media system, whether it was broadcast radio, broadcast TV, or cable TV, could the U.S. be assured it would enjoy a democratic and robust communications environment. (I was in the room at the Department of Commerce back in the middle 1990's when advertisers were actually worried that the Internet would be largely ad-free; the representative from P&G leaned over to tell me that they never would let that happen—and he was right.) Internet operations are highly influenced to serve the needs of advertisers, who have reworked its architecture to ensure we are all commercially surveilled. For decades, the online ad industry has continually expanded ways to monetize our behaviors, emotions, location and much more. (link is external)
Last week, The Trade Desk unveiled its latest iteration using Unified ID 2.0—called Solimar (see video (link is external) here). Solimar uses "an artificial intelligence tool called Koa (link is external), which makes suggestions" to help ensure effective marketing campaigns. Reflecting the serial partnerships that operate to provide marketers with a gold mine of information on any individual, The Trade Desk has a "Koa Identity (link is external) Alliance," a "cross-device graph that incorporates leading and emerging ID solutions such as LiveRamp Identity Link, Oracle Cross Device, Tapad (link is external) Device Graph, and Adbrain Device Graf." This system, they say, creates an effective way for marketers to develop a data portrait of individual consumers.
It's useful to hear what companies such as The Trade Desk say as we evaluate claims that "big data" consumer surveillance operations are essential for a democratically structured Internet. In its most recent Annual Report (link is external), the company explains that "Through our self-service, cloud-based platform, ad buyers can create, manage, and optimize more expressive data-driven digital advertising campaigns across ad formats and channels, including display, video, audio, in-app, native and social, on a multitude of devices, such as computers, mobile devices, and connected TV ('CTV')…. We use the massive data captured by our platform to build predictive models around user characteristics, such as demographic, purchase intent or interest data. Data from our platform is continually fed back into these models, which enables them to improve over time as the use of our platform increases."
And here's how The Trade Desk's Koa's process is described in the trade publication Campaign (link is external) Asia:
…clients can specify their target customer in the form of first-party or third-party data, which will serve as a seed audience that Koa will model from to provide recommendations. A data section provides multiple options for brands to upload first-party data including pixels, app data, and IP addresses directly into the platform, or import data from a third-party DMP or CDP. If a client chooses to onboard CRM data in the form of email addresses, these will automatically be converted into UID2s. Once converted, the platform will scan the UID2s to evaluate how many are 'active UID2s', which refers to how many of these users have been active across the programmatic universe in the past week. If the client chooses to act on those UID2s, they will be passed into the programmatic ecosystem to match with the publisher side, building the UID2 ecosystem in tandem. For advertisers that don't have first-party data… an audiences tab allows advertisers to tap into a marketplace of second- and third-party data so they can still use interest segments, purchase intent segments and demographics.
In other words, these systems have a ton of information about you. They can easily get even more data and engage in the kinds of surveillance advertising that regulators (link is external) and consumer (link is external) advocates around the world are demanding be stopped.
There are now dozens of competing "identity solutions"—including those from Google, Amazon (link is external), data brokers (link is external), telephone (link is external) companies, etc. (See visual at bottom of page here (link is external)). The stakes here are significant—how will the Internet evolve in terms of privacy, and will its core "DNA" be ever-growing forms of surveillance and manipulation? How do we decide the most privacy-protective ways to ensure meaningful monetization of online content—and must funding for such programming only be advertising-based? In what ways are some of these identity proposals a way for powerful platforms such as Google to further expand its monopolistic control of the ad market? These and other questions require a thoughtful regulator in the U.S. to help sort this out and make recommendations to ensure that the public truly benefits.
That's why it's time for the U.S. Federal Trade Commission to step in. The FTC should analyze these advertising-focused identity efforts; assess their risks and the benefits; address how to govern the collection and use of data where a person has supposedly given permission to a brand or store to use it (known as "first-party" data). A key question, given today's technologies, is whether meaningful personal consent for data collection is even possible in a world driven by sophisticated and real-time AI systems that personalize content and ads? The commission should also investigate the role of data-mining clouds and other so-called "clean" rooms where privacy is said to prevail despite their compilation of personal information for targeted advertising.
The time for private, special interests (and conflicted) actors to determine the future of the Internet, and how our privacy is to be treated, is over.